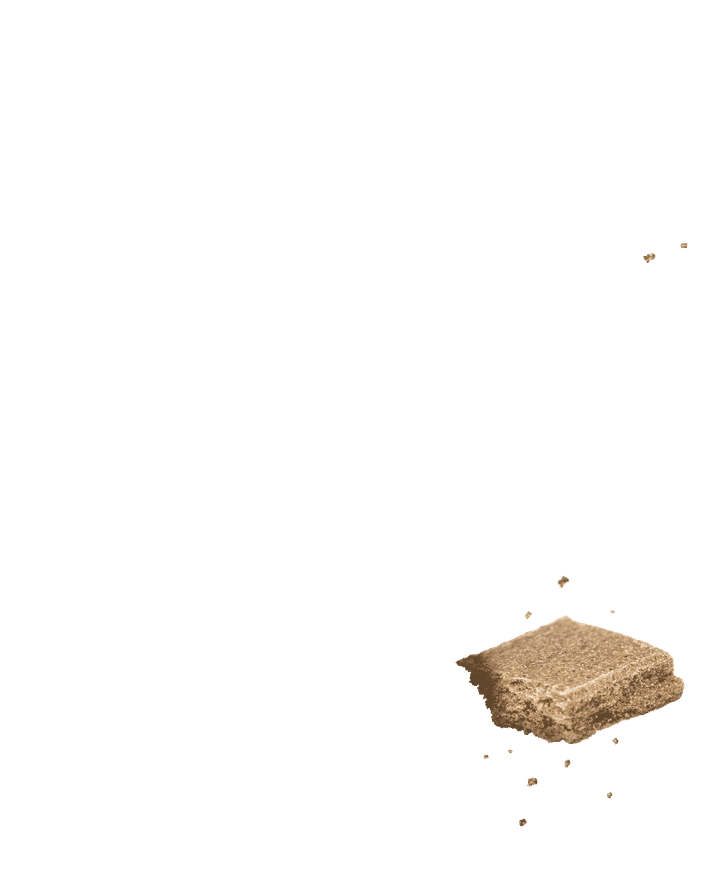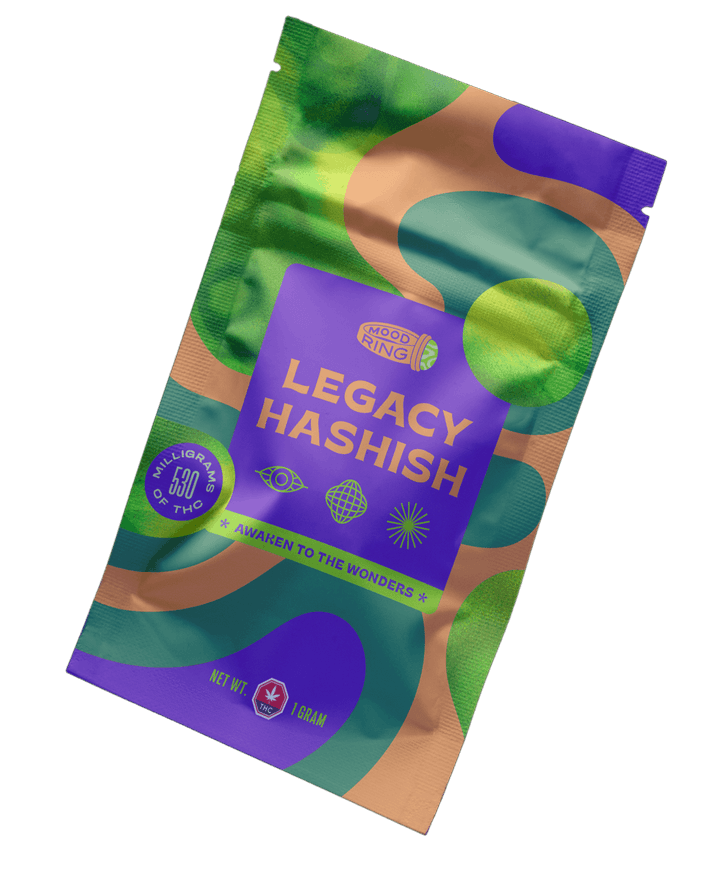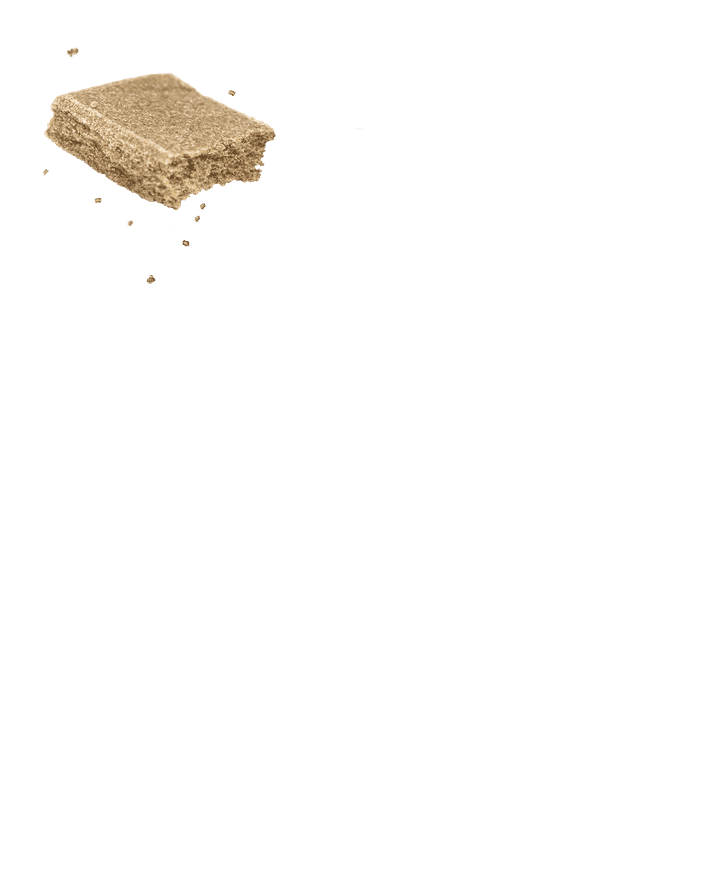 45-60% THC
Legacy Hashish
Mood Ring Legacy Hashish is a high-quality, solventless concentrate handcrafted in an authentic, Old-World style. Drawing from traditional methods dating back hundreds of years, we carefully extract and press the trichomes from the cannabis to create a firm, sticky block that reveals the plant's true nature.

In case you're wondering, we use only high-quality, dried whole flower. No trim, no shake—ever. As we like to say here at Mood Ring, you get out what you put in.

In ancient times, hashish was thought to be a way to connect with god. While we sure as heck can't guarantee that, we can tell you that Legacy Hashish helps you bond with Mother Nature. That's because every time you purchase a Mood Ring product, we help plant a tree thanks to our friends at One Tree Planted.

A premium product, at a nice price, all while helping reforest the world. It's the cannabis trifecta!

Not currently available in Alberta.
450 – 600 mg/​g of THC
Available in 1g format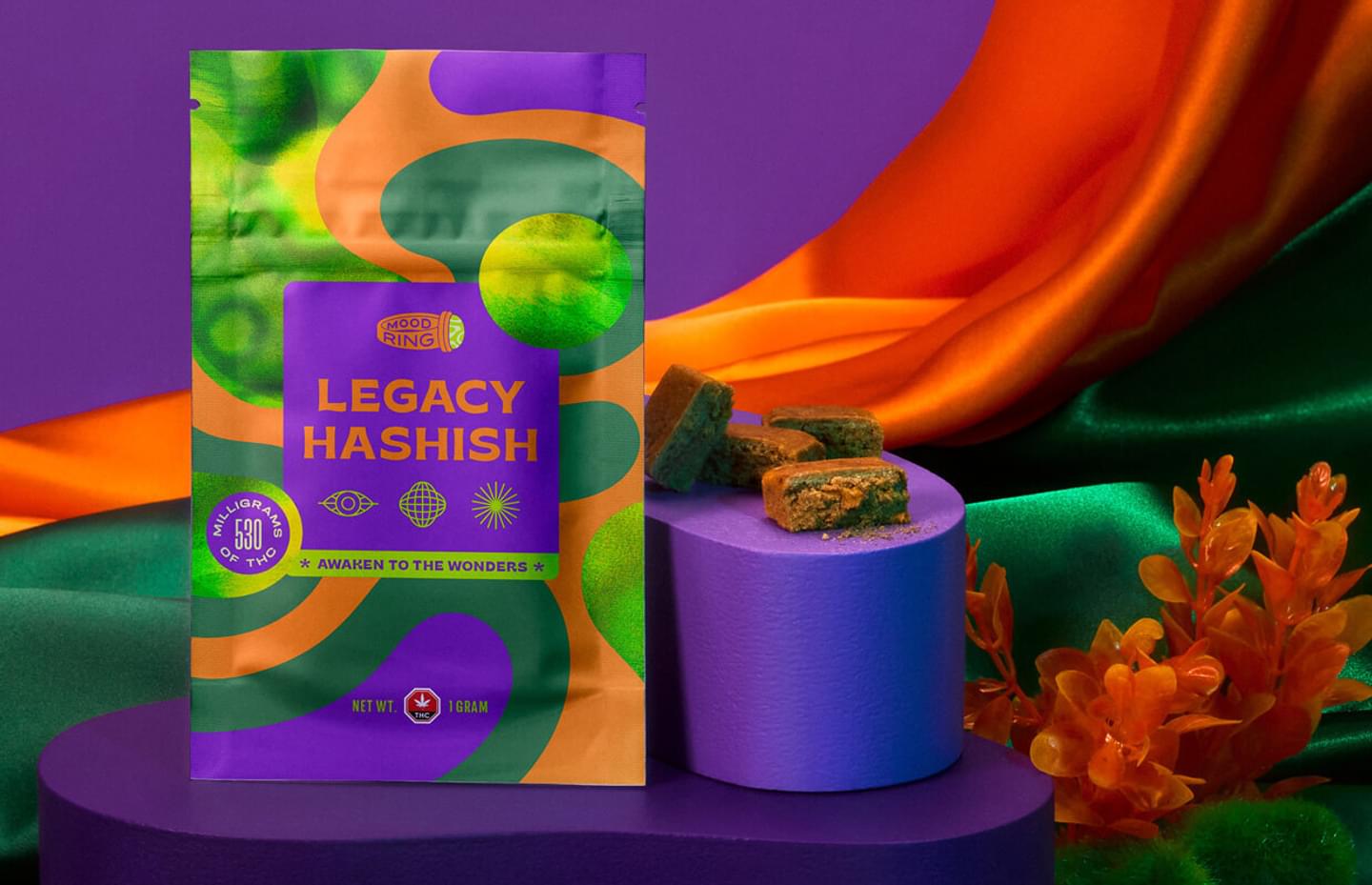 Quality
With everyone and their cousin selling cannabis these days, it sure is nice to have somebody you can count on for quality and consistency. At Mood Ring, we put decades of experience to good use to bring you the most responsibly crafted products out there.
Sustainability
We like to keep things simple, natural and as kind to the planet as possible. We aim for minimal packaging. And we give back. Every time you make a purchase, we contribute to the planting of a tree thanks to our charitable partnership with One Tree Planted.
Accessibility
Cannabis has been misunderstood for too long and appreciated by too few. We're here to make cannabis accessible and easy to understand. Not to mention, enjoyable in exciting new ways. Isn't it time we all got with the times?