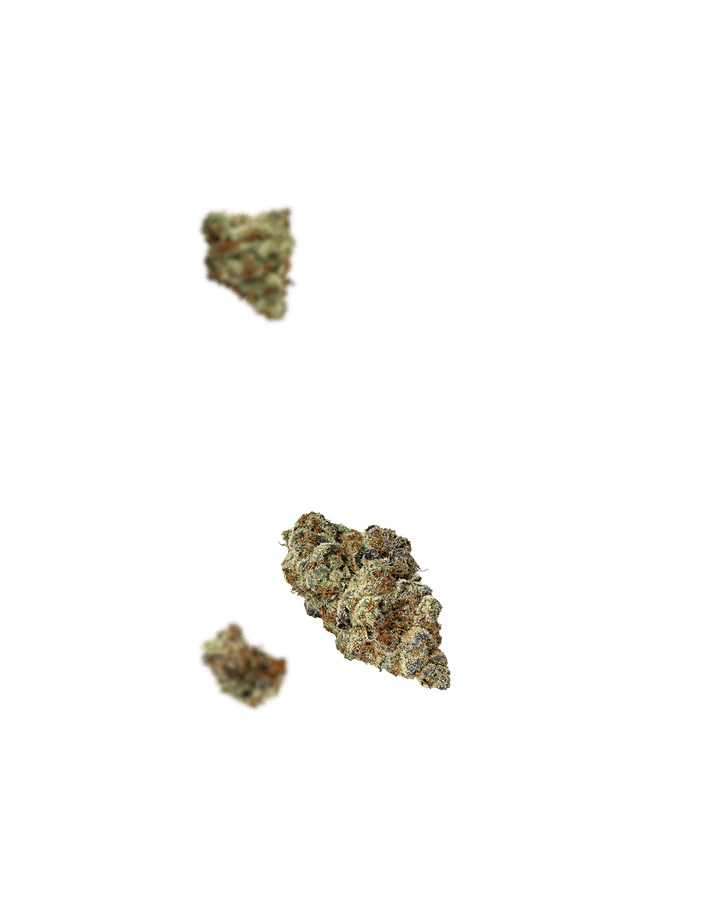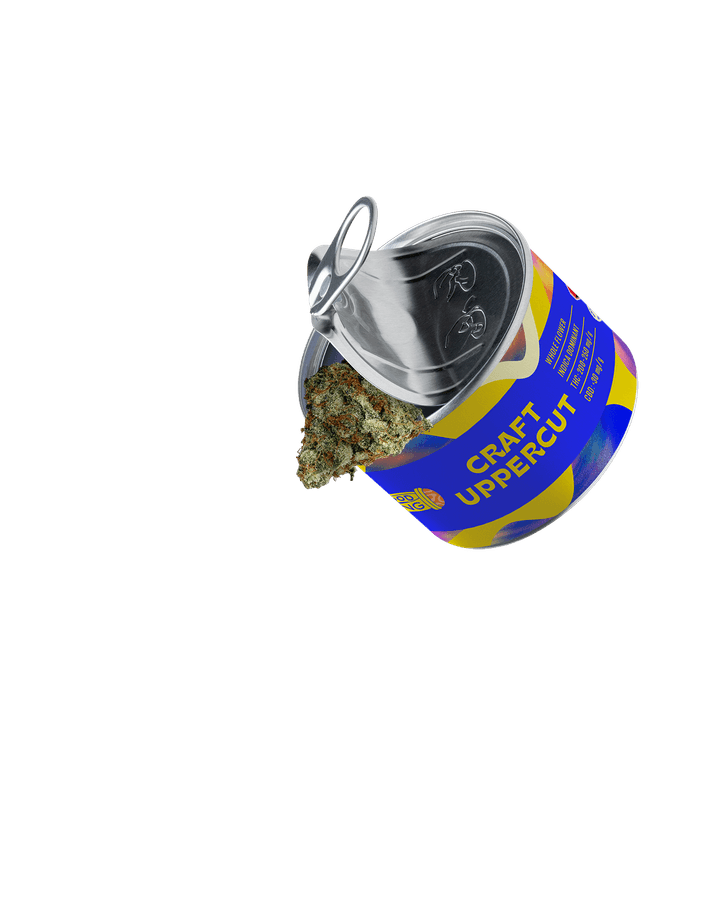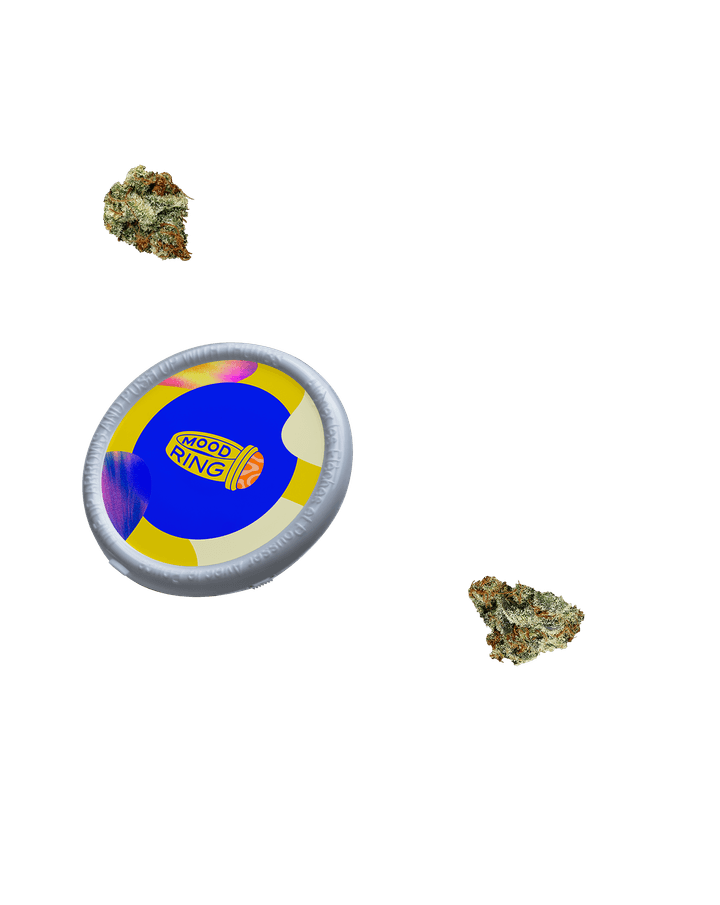 20-25% THC
Craft Uppercut
Mood Ring Craft Uppercut is a knockout winner for indica lovers. And it's easy to see why. This high THC bud has got all the makings of a champion, comin' atcha nonstop with lemon cookie and herbal tea jabs and a subtle earthy aroma that floats like a butterfly ​'round your head. Don't be caught off guard by this quick and heavy hitter—it most definitely lives up to its punchy name.
Just so you know, Craft Uppercut is hang dried, hand selected, hand portioned and hand packaged. We seal it in an aluminum tin with nitrogen to preserve its flavours and potency, making sure it arrives fresh and ready to go the distance like a true champ.

Not currently available in Alberta.
20–25% THC
Available in 3.5g format
Product Details
THC
20 — 25% (200 — 250 mg/​g)
Lineage
Purple Punch x Sour Dubb hybrid
Dominant Terpenes
Caryophyllene, Farnesene, Limonene, Ocimene, Humulene
Packaging
Nitrogen Sealed Aluminum Tin
Cultivation Method
Specialty Indoor Facility
Quality
With everyone and their cousin selling cannabis these days, it sure is nice to have somebody you can count on for quality and consistency. At Mood Ring, we put decades of experience to good use to bring you the most responsibly crafted products out there.
Sustainability
We like to keep things simple, natural and as kind to the planet as possible. We aim for minimal packaging.
Accessibility
Cannabis has been misunderstood for too long and appreciated by too few. We're here to make cannabis accessible and easy to understand. Not to mention, enjoyable in exciting new ways. Isn't it time we all got with the times?