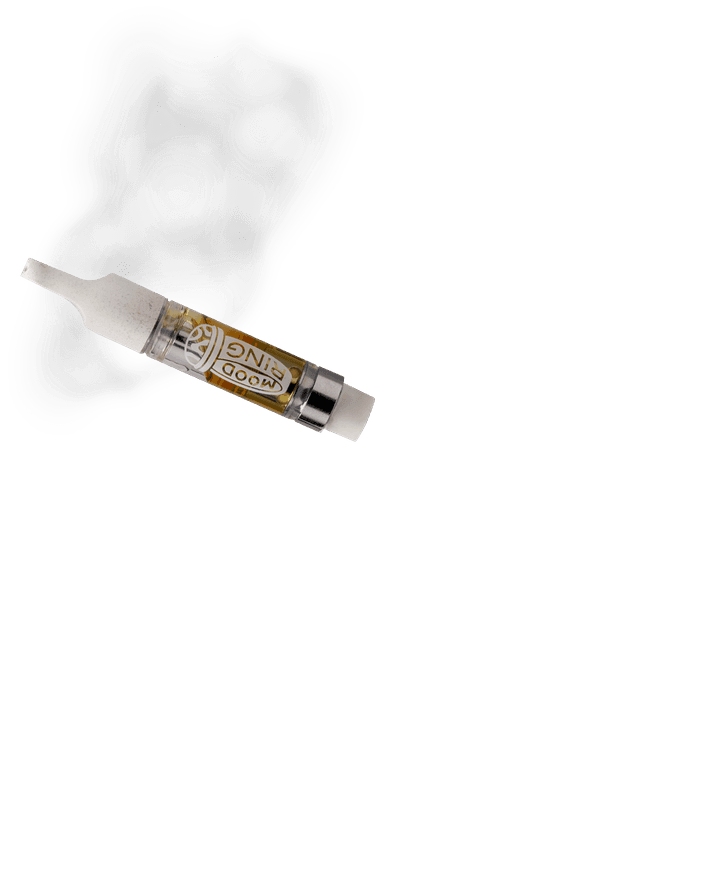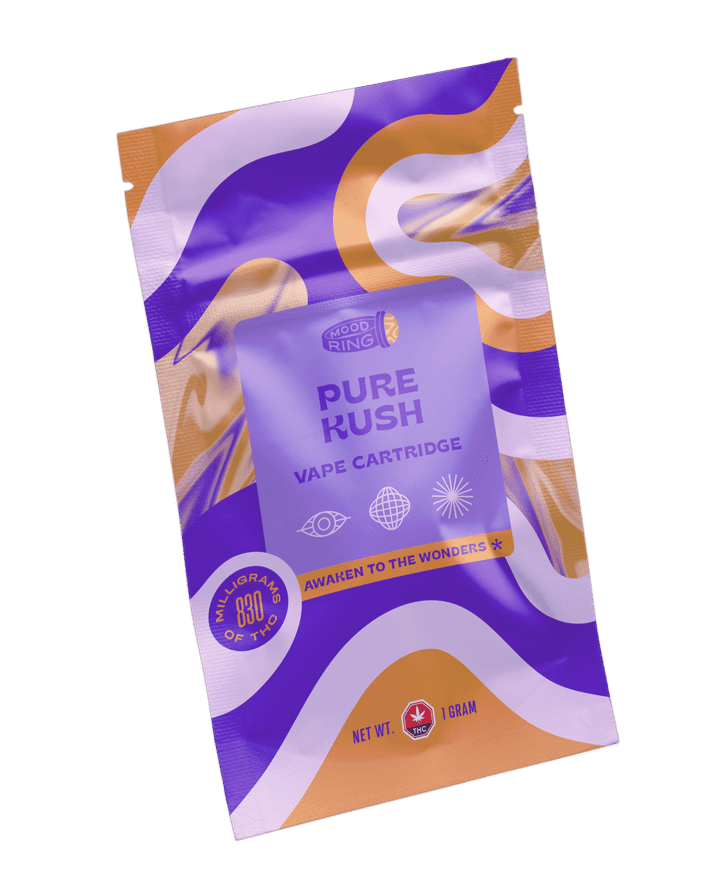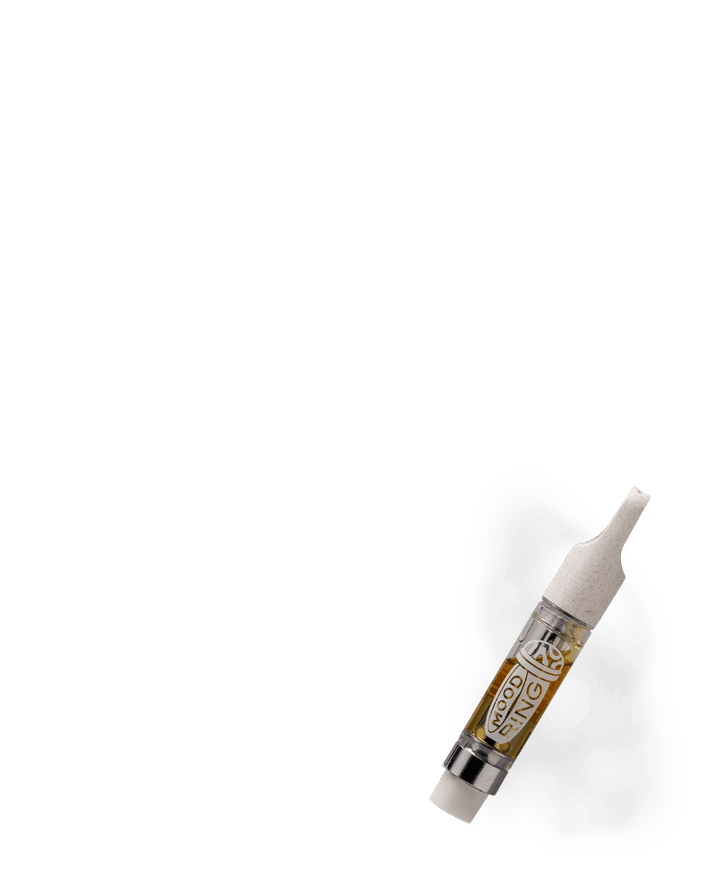 80-86% THC
Pure Kush Vape Cartridge
A total crowd-pleaser, Pure Kush delivers a profoundly mellow and tranquil sensation—a true kush experience. Akin to being wrapped in a warm comforting blanket, its effects build slowly until a state of deep relaxation is reached. Now, does that sound like the perfect way to end your day or what?
As with everything we do, Mood Ring spares no effort or detail to bring you pure, clean flavour in every draw.
We blend natural botanical terpenes with premium distillate produced using our patented cold ethanol extraction process. Doing so allows us to provide an earthy and gassy indica profile that's strong and true, while minimizing our carbon footprint.
Every cartridge features a proprietary ceramic core with embedded heating element to ensure consistent vaporization, even heating and retention of the terpenes. No overheating, burnt flavours or dry hits!
And because we're trying to be as kind to the planet as we can—we make our mouthpieces with renewable hemp and biodegradable plastic. Yep. We add a special organic compound to the plastic so it biodegrades in just a few years—not hundreds or thousands like typical plastic mouthpieces.
It's pretty much impossible to list all the things we think you'll love about our Pure Kush vape, so we'll just stop here. Check it out for yourself already and chill!

Not currently available in Alberta.
800–860 mg/​g of THC
Available in 1 g format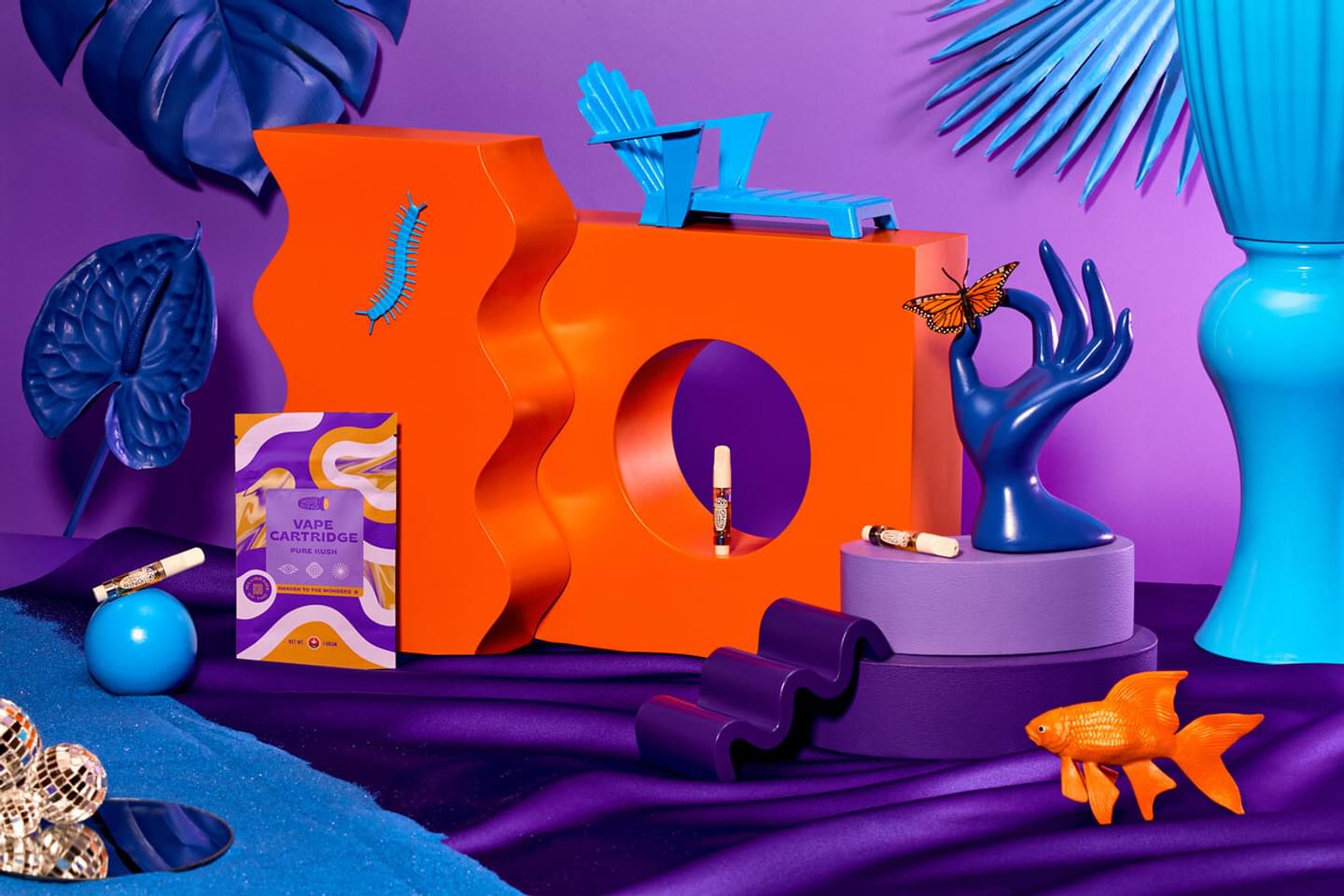 Product Details
Inspired by "True to Flower" Lineage
Dominant Terpenes
Caryophyllene, Limonene, Humulene
Quality
With everyone and their cousin selling cannabis these days, it sure is nice to have somebody you can count on for quality and consistency. At Mood Ring, we put decades of experience to good use to bring you the most responsibly crafted products out there.
Sustainability
We like to keep things simple, natural and as kind to the planet as possible. We aim for minimal packaging.
Accessibility
Cannabis has been misunderstood for too long and appreciated by too few. We're here to make cannabis accessible and easy to understand. Not to mention, enjoyable in exciting new ways. Isn't it time we all got with the times?