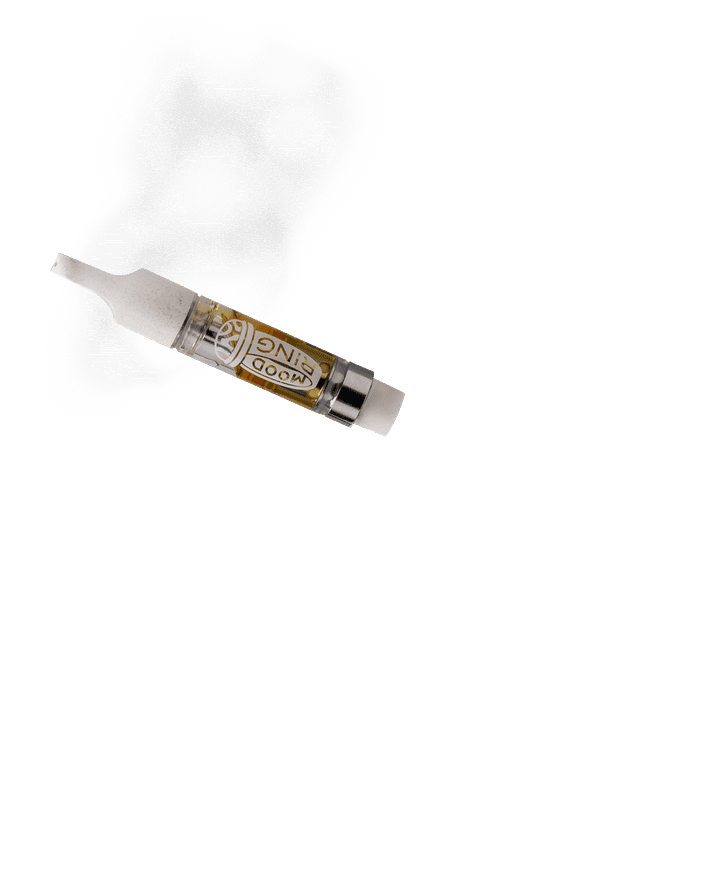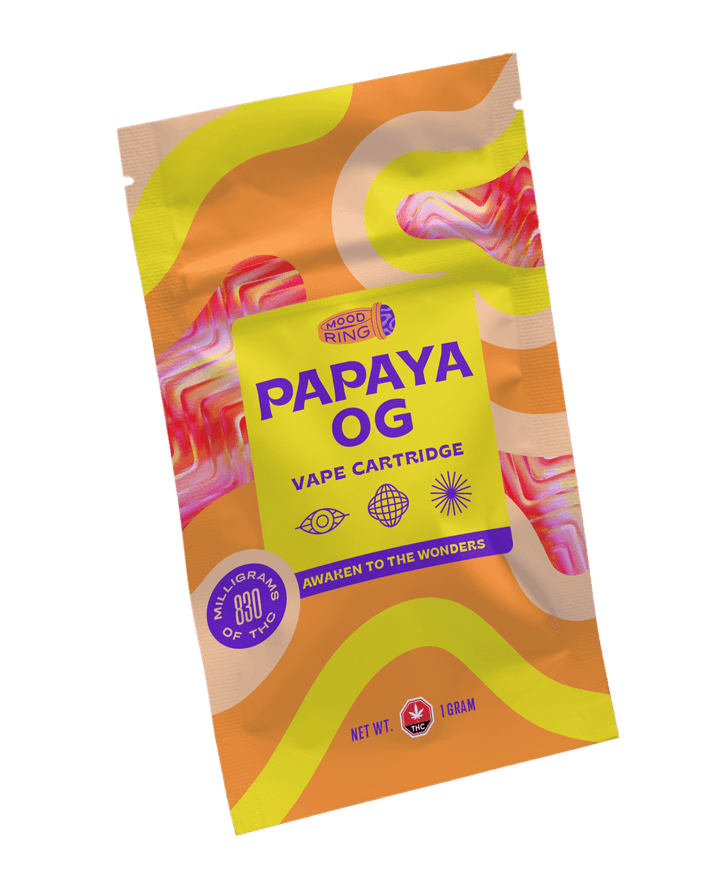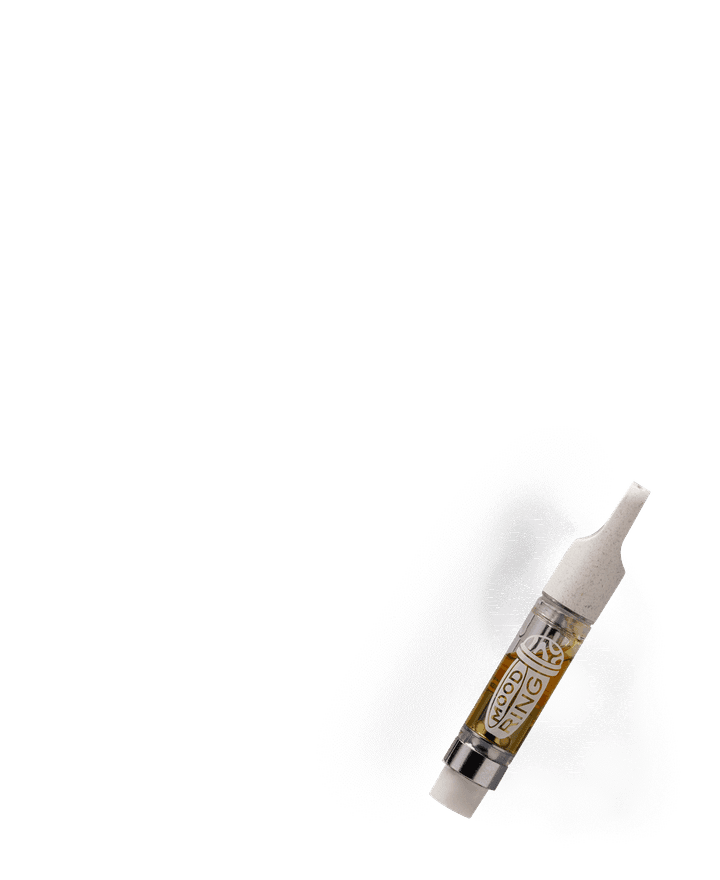 80-86% THC
Papaya OG Vape Cartridge
Papaya OG Vape Cartridge is an indica dominant hybrid with a distinct fruity papaya scent and taste. Runner up Best Extract at Spannabis 2019!
This delicious strain leaves your mouth watering as it takes on a cerebral calming high. This heady calmness is quickly followed by a calming body feeling.
Natural, botanical terpenes are blended with top quality distillate that is produced using Mood Ring's custom cold ethanol extraction process. This premium 1 g cartridge features a proprietary ceramic core with an embedded heating element that ensures consistent vaporization, even heating and retention of terpene flavours.
Organoleptic testing by Jose Dominguez, our Cannabis Sommelier to identify top strains.
The result = unique, award winning vape strains that are ​'True to Flower', by recreating the full flower experience in a convenient vape format.
Out with plastic, in with renewable hemp. Our mouthpieces use 20% less plastic, and have a 32% lower carbon footprint than traditional plastic mouthpieces. The hemp is made from stalks that would be otherwise discarded or burnt (releasing CO2) = win/​​win for farmers and environment.
Citral #13 with Ice #2.
800–860 mg/​g of THC
Available in 1 g format
Product Details
Inspired by "True to Flower" Lineage
THC
80–86% (800 — 860 mg/​​g)
Dominant Terpenes
Beta-Caryophyllene, Limonene, Alpha-Humulene, Linalool
Quality
With everyone and their cousin selling cannabis these days, it sure is nice to have somebody you can count on for quality and consistency. At Mood Ring, we put decades of experience to good use to bring you the most responsibly crafted products out there.
Sustainability
We like to keep things simple, natural and as kind to the planet as possible. We aim for minimal packaging.
Accessibility
Cannabis has been misunderstood for too long and appreciated by too few. We're here to make cannabis accessible and easy to understand. Not to mention, enjoyable in exciting new ways. Isn't it time we all got with the times?