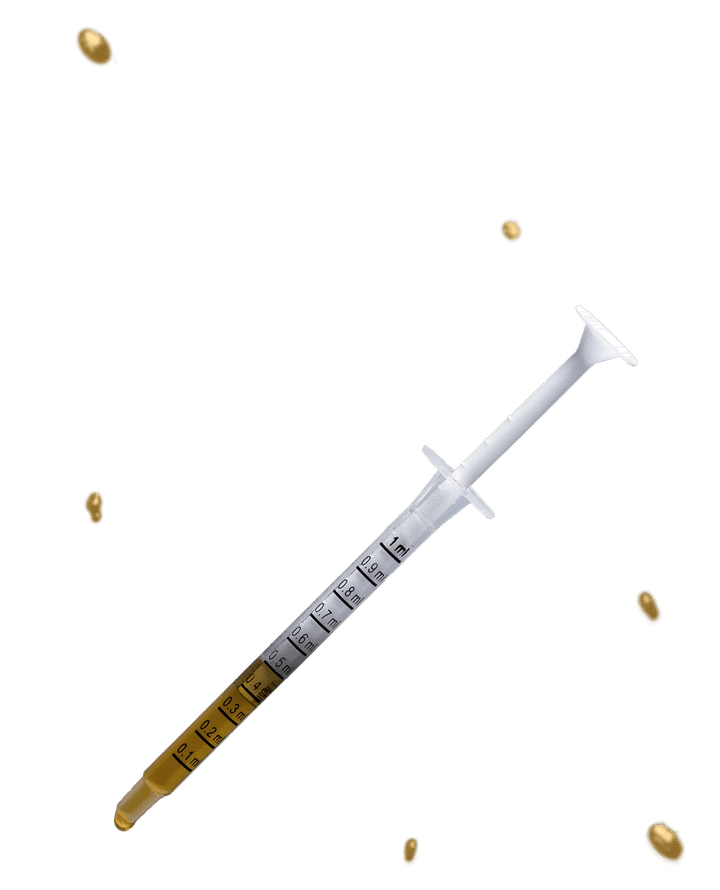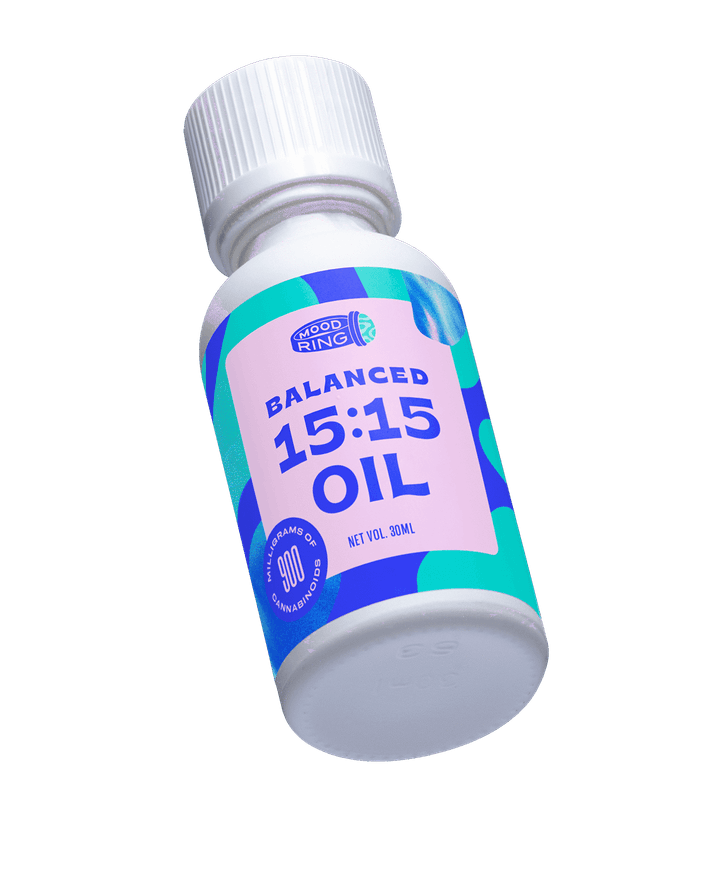 15 mg/ml of THC + 15 mg/ml of CBD
Balanced 15:15 Oil
You know what they say: Life is all about balance. At Mood Ring, we couldn't agree more. That's why we came up with our Balanced 15:15 Oil. Containing equal amounts of THC and CBD, it brings the best of both worlds together in perfect harmony. Want to lift your spirits but stay on the ground? Party but not too much? We hear you. Mood Ring Balanced 15:15 Oil is just the thing for those special win-win situations.
What's in it? Nothing but the best and simplest ingredients—15 mg/​ml each of THC and CBD, blended with organic extra virgin olive oil. We use our patented cold ethanol extraction process to create a full spectrum concentrate that preserves the terpene profile of the plant and provides a natural, earthy aroma and flavour.
On top of all that awesomeness, Mood Ring Balanced 15:15 Oil is vegan-friendly, non-GMO and packaged in an eco-friendly glass bottle. Nice, right?

Not currently available in Alberta.
30 mg/​ml cannabinoids per 30ml (27.5g) bottle
Product Details
Dominant Terpenes
Caryophyllene, Bisabolol, Linalool, Humulene
Quality
With everyone and their cousin selling cannabis these days, it sure is nice to have somebody you can count on for quality and consistency. At Mood Ring, we put decades of experience to good use to bring you the most responsibly crafted products out there.
Sustainability
We like to keep things simple, natural and as kind to the planet as possible. We aim for minimal packaging.
Accessibility
Cannabis has been misunderstood for too long and appreciated by too few. We're here to make cannabis accessible and easy to understand. Not to mention, enjoyable in exciting new ways. Isn't it time we all got with the times?