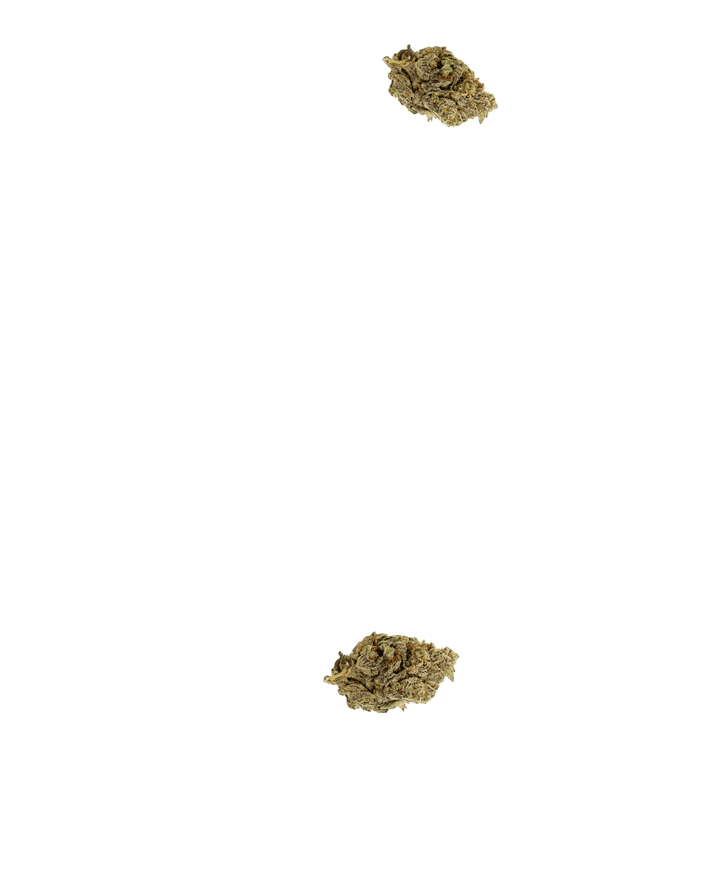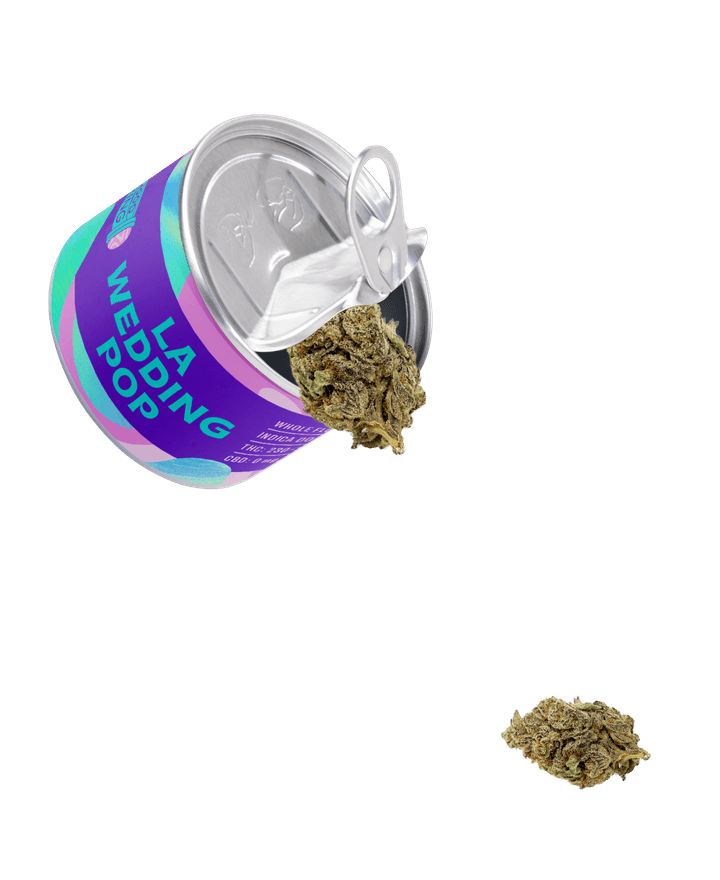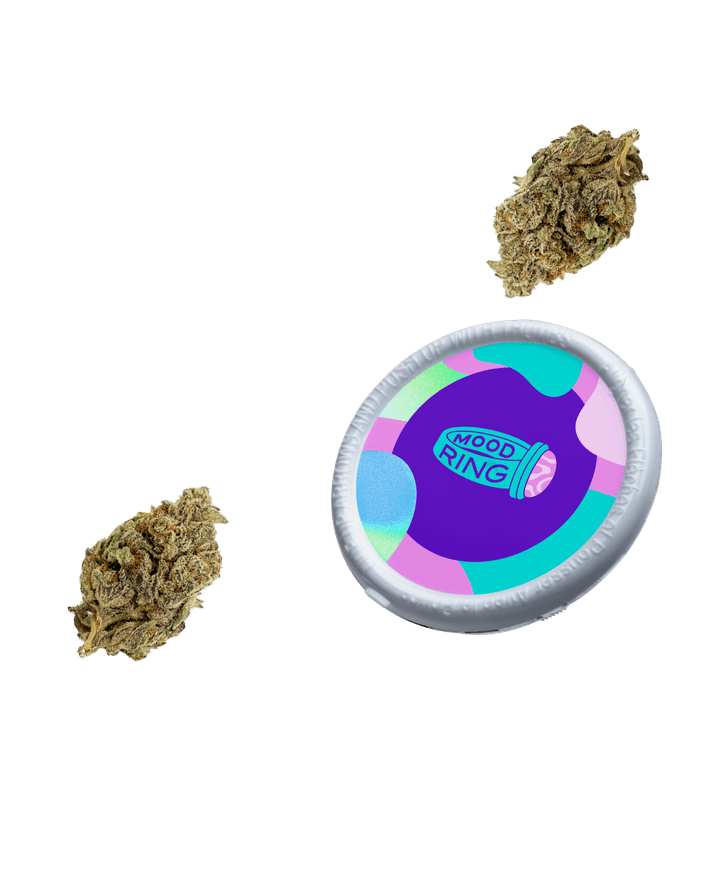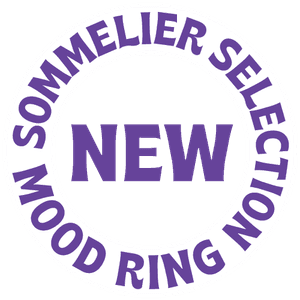 MR SOMMELIER SELECTION
LA Wedding Pop
LA Wedding Pop is sure to be the toast of the party – the first premium, craft flower to be released by Mood Ring in our MR Sommelier Selection Indica rotating single-strain offering.
The perfectly cured, round, dense trichome covered buds are dark green, with hues of purple proving this indica dominant phenotype to be true to its notable lineage – Wedding Cake X Triangle Kush. The nitrogen sealed Mood Ring can perfectly preserve the dominant peppery and earthy aroma that is followed by notes of clear, sweet vanilla that recall the sweet, creamy kush profile inherited from its parents.
Once rolled and sparked, the beautiful aroma of LA Wedding Pop is perfectly transferred to the palate, leaving you with a fantastic, sweet and spicy kush aftertaste. With a clean, white ash and minimal residue, Mood Ring LA Wedding Pop will leave you ready to chill and relax, but also awakened and thoughtful about your experience. Enjoy a great, sunny afternoon and pop open a can of MR Sommelier Selection Indica to discover what a true LA Wedding is like!!
LA Wedding Pop is hang dried, hand trimmed, hand selected, hand portioned and hand packaged—then sealed in an aluminum tin with nitrogen so none of its awesomeness escapes. It arrives as fresh as it was the second, we snapped the lid on.
Wedding Cake x Triangle Kush.
27–33% THC
Available in 3.5g format
Product Details
Lineage
Wedding Cake X Triangle Kush
Dominant Terpenes
Caryophyllene, Limonene, Selina, Myrcene, Germacrene B
Packaging
Nitrogen Sealed Aluminum Tin
Growing Method
Specialty Indoor Facility
Quality
With everyone and their cousin selling cannabis these days, it sure is nice to have somebody you can count on for quality and consistency. At Mood Ring, we put decades of experience to good use to bring you the most responsibly crafted products out there.
Sustainability
We like to keep things simple, natural and as kind to the planet as possible. We aim for minimal packaging.
Accessibility
Cannabis has been misunderstood for too long and appreciated by too few. We're here to make cannabis accessible and easy to understand. Not to mention, enjoyable in exciting new ways. Isn't it time we all got with the times?