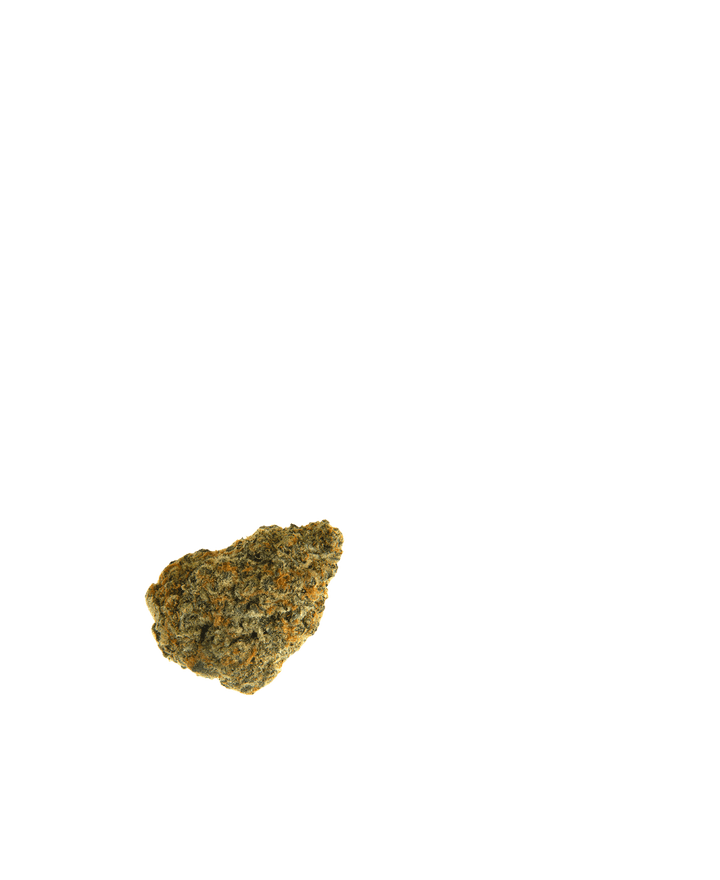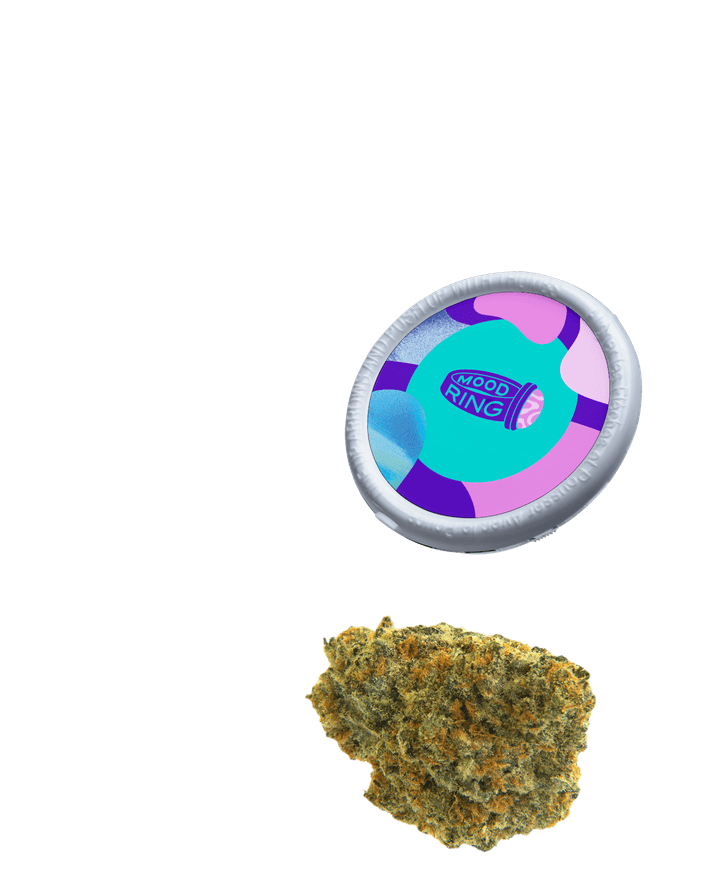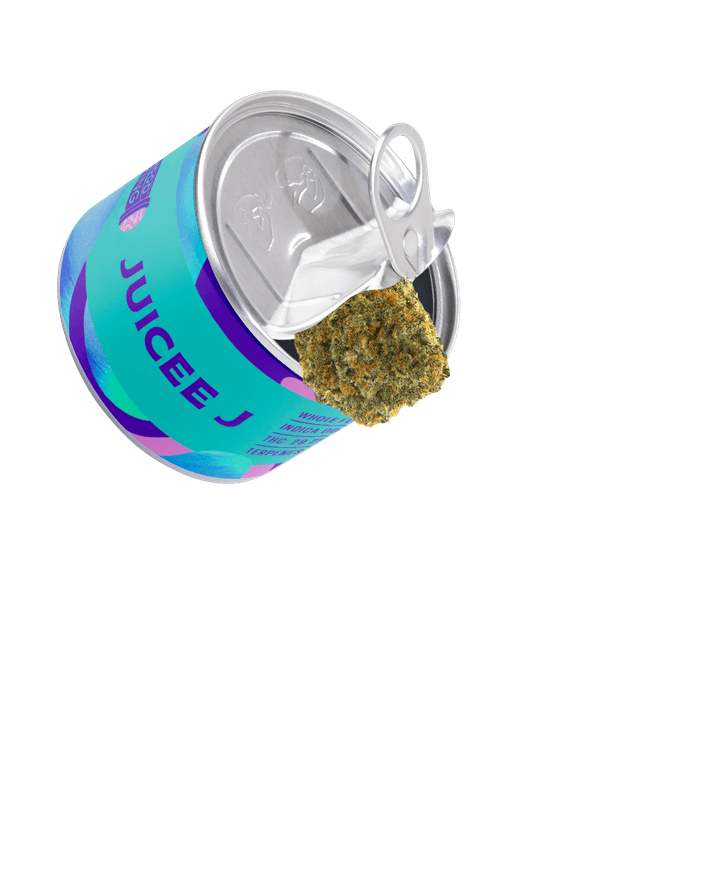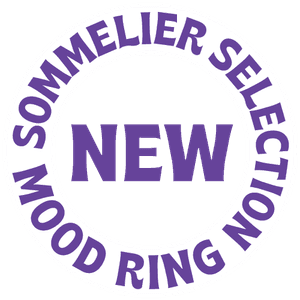 MR SOMMELIER SELECTION
Juicee J
Juicee J was discovered by our Sommelier at a small craft grower located not far from a large meteor crater, and once you try this amazing flower you may just believe it came from another planet! Coincidence? Maybe… maybe not, but some of the most rare and unique treasures can be found in magical areas of the country and Mood Ring Juicee J flower is no exception.
The hard, round, colourful nugs allude to the spectacular combination of both the high THC and high terpene concentrations of this gorgeous flower. The half pinky-purple and light green buds are shaded by a thick layer of large trichome heads that give this ​"juicee" cultivar its name. Mood Ring Juicee J is a fabulous cross of Miracle Mints (Alien Cookies x Kush Mints) X Jealousy (Gelato 41 x Sherb BX) and was bred by Seed Junky Genetics to provide a powerfully complex terpene profile. The aromas are divided between sweet fuel notes and subtle skunky undertones that translate perfectly to a creamy sherbet aftertaste upon exhalation. Juicee J provides a nice uplifting, yet euphoric body high that ensures the opportunity to enjoy the long-lasting and relaxed indica experience.
Mood Ring Juicee J is truly a premium flower, grown using true living organic soil and a proprietary regenerative cultivation technique that ensures this beautiful flower appeases even the most discerning flower connoisseur. As always Mood Ring Sommelier Selection Indica flower burns clean with a pristine, white ash and is hand selected, hand portioned, hand packaged and sealed with nitrogen. From a meteor crater shaping the landscape, to shaping a new way to see the world, we proudly present Mood Ring Juicee J flower.
Miracle Mints x Jealousy

▶ VIDEO – Watch the review of Juicee J by Jose Dominguez, Mood Ring's Cannabis Sommelier
Not currently available in Alberta.
29.08% THC
Available in 3.5g format
Product Details
Dominant Terpenes
Selina, Limonene, Caryophyllene, Pinene, Linalool
Packaging
Nitrogen Sealed Aluminum Can
Growing Method
Speciality Indoor Facility
Quality
With everyone and their cousin selling cannabis these days, it sure is nice to have somebody you can count on for quality and consistency. At Mood Ring, we put decades of experience to good use to bring you the most responsibly crafted products out there.
Sustainability
We like to keep things simple, natural and as kind to the planet as possible. We aim for minimal packaging.
Accessibility
Cannabis has been misunderstood for too long and appreciated by too few. We're here to make cannabis accessible and easy to understand. Not to mention, enjoyable in exciting new ways. Isn't it time we all got with the times?