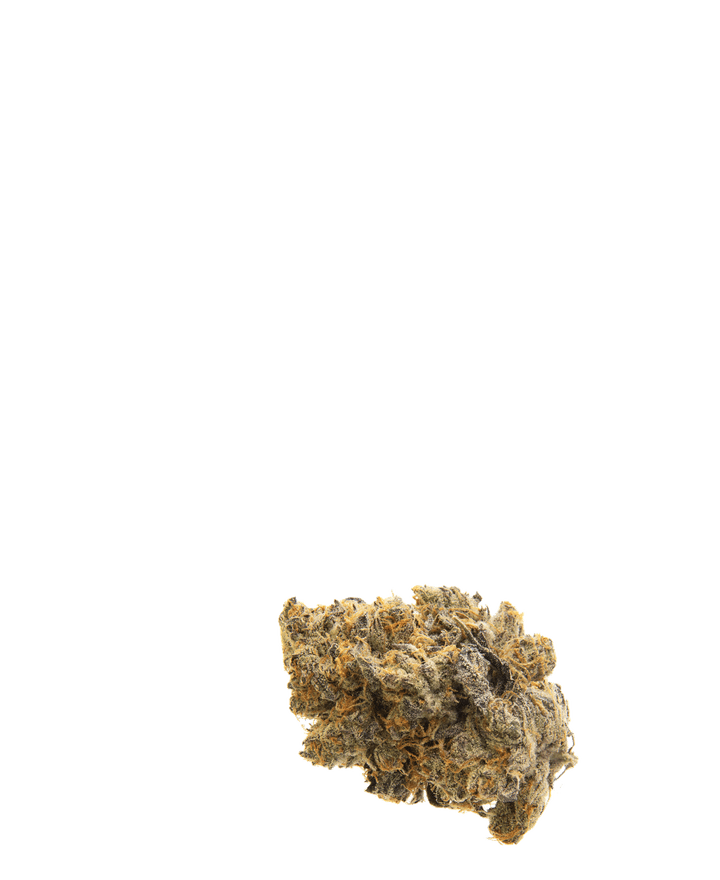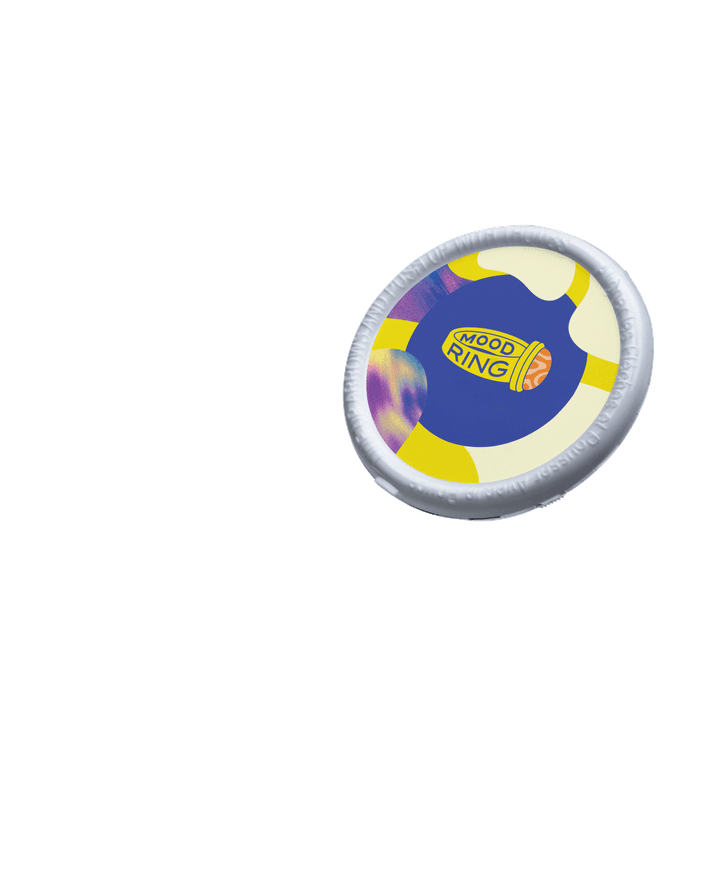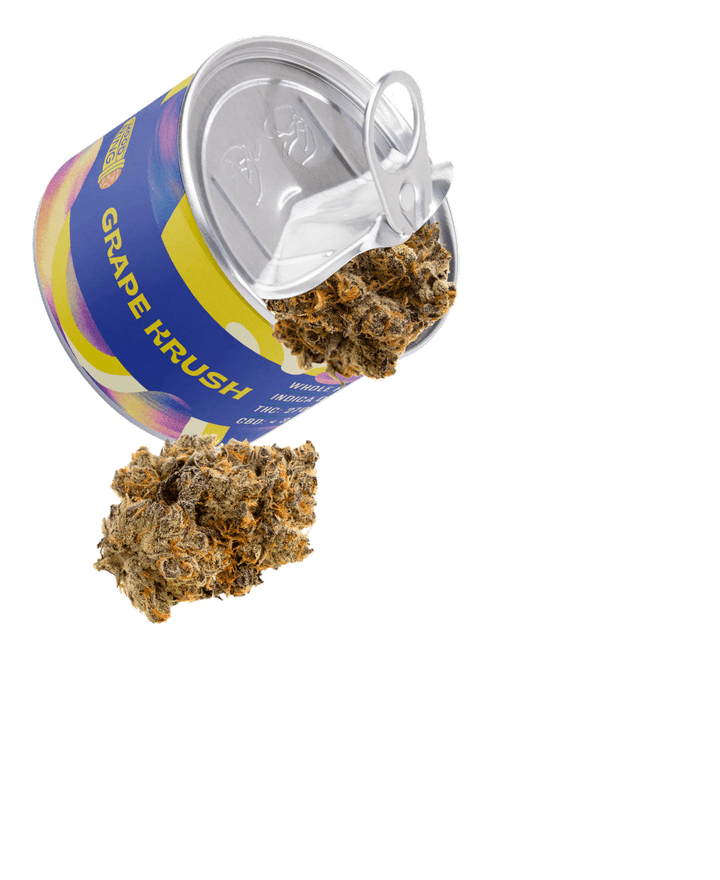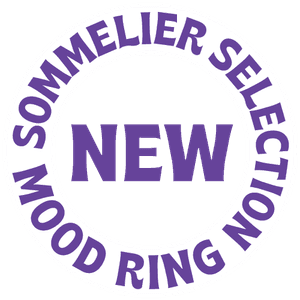 MR Sommelier Selection
Grape Krush
Grape Krush will have your mouth-watering in anticipation of rolling up and krushing this premium indica flower released by Mood Ring in our MR Sommelier Selection Indica rotating single-strain offering.
The perfectly trimmed, sticky, trichome coated purple buds with hints of dark green immediately piqued the interest of Mood Ring's Cannabis Sommelier during a stop in a craft garden on his ongoing quest to find our premium flower. The dedicated team of craft growers tends to every detail including state-of-the-art post harvest processing : hanged and slowly dried, hand trimmed and carefully cured in custom curing barrels to pay homage to the precious and dominant grape aromas that are accompanied by subtle skunky and fuelly notes.
Mood Ring Grape Krush flower provides a perfect transition from aroma-to-flavour – a combination of the quality of the grow, the post harvest process and Mood Ring's premium nitrogen sealed cans. Pronounced red grape aromas dominate upon inhalation — likely beyond anything you have tried before, and upon exhalation fuelly and gassy notes lead, followed by a mild, sweet red grape aftertaste that leaves you wowed!
Mood Ring Grape Krush is a truly representative offspring of Original DJ Short Blueberry – a strain carefully selected for its red grape phenotype expression — crossed with itself! A strong indica flower, with just enough Sativa in its distant lineage to create a perfectly balanced euphoric and enjoyable experience. As always Mood Ring Sommelier Selection Indica flower burns clean with a pristine, white ash and is hand selected, hand portioned, hand packaged and sealed with nitrogen to preserve our beautiful Grape Krush nugs.
Original DJ Short Blueberry x Original DJ Short.
Not currently available in Alberta.
29.04% THC
Available in 3.5 g format
Product Details
Lineage
Original DJ Short Blueberry x Original DJ Short
Dominant Terpenes
Caryophyllene, Limonene, Myrcene, Linalool, Humulene
Packaging
Nitrogen Sealed Aluminum Can
Cultivation Method
Speciality Indoor Facility
Quality
With everyone and their cousin selling cannabis these days, it sure is nice to have somebody you can count on for quality and consistency. At Mood Ring, we put decades of experience to good use to bring you the most responsibly crafted products out there.
Sustainability
We like to keep things simple, natural and as kind to the planet as possible. We aim for minimal packaging.
Accessibility
Cannabis has been misunderstood for too long and appreciated by too few. We're here to make cannabis accessible and easy to understand. Not to mention, enjoyable in exciting new ways. Isn't it time we all got with the times?