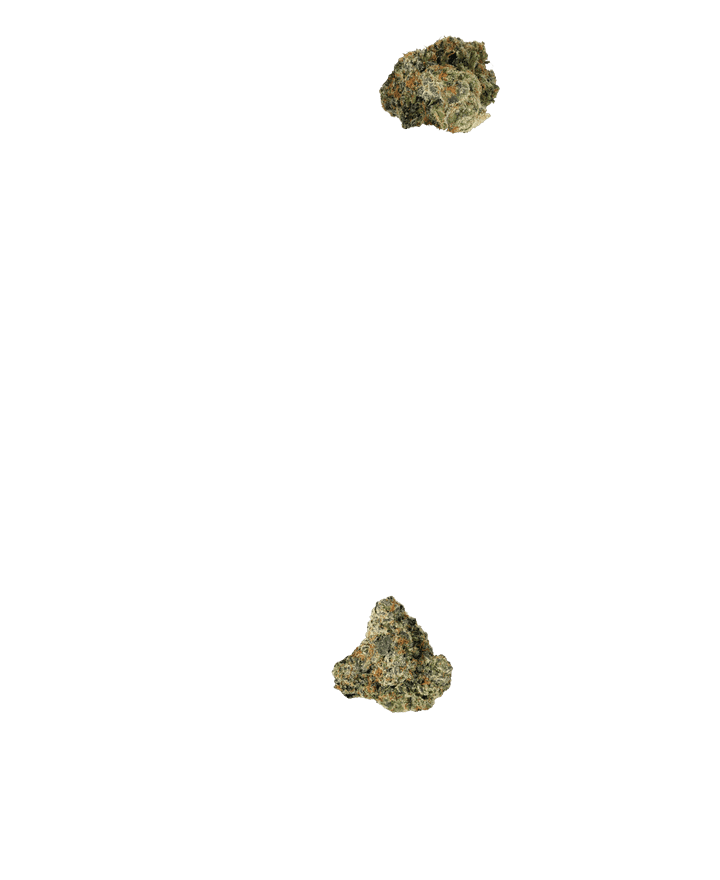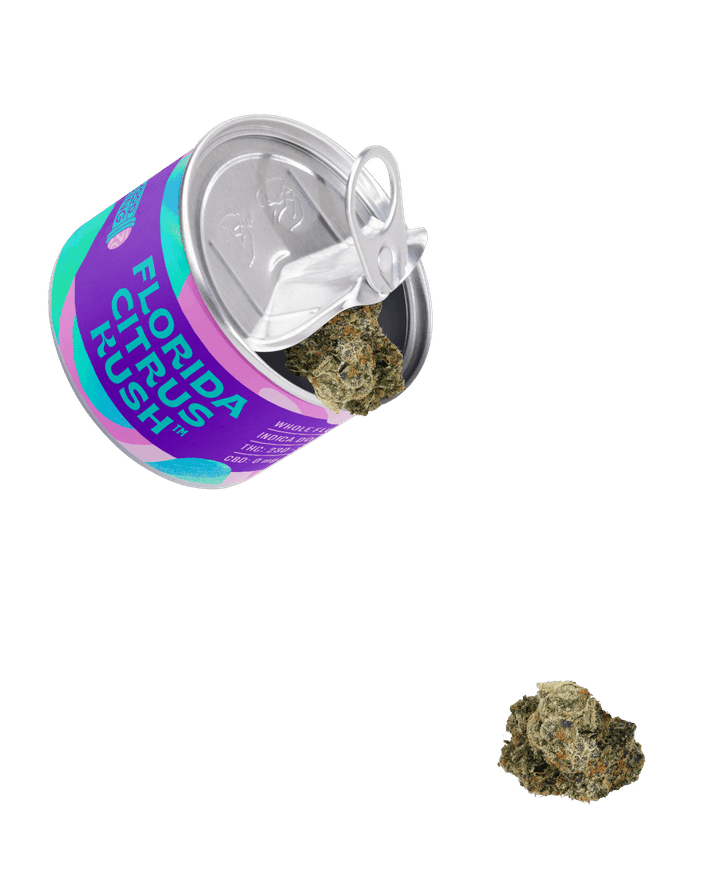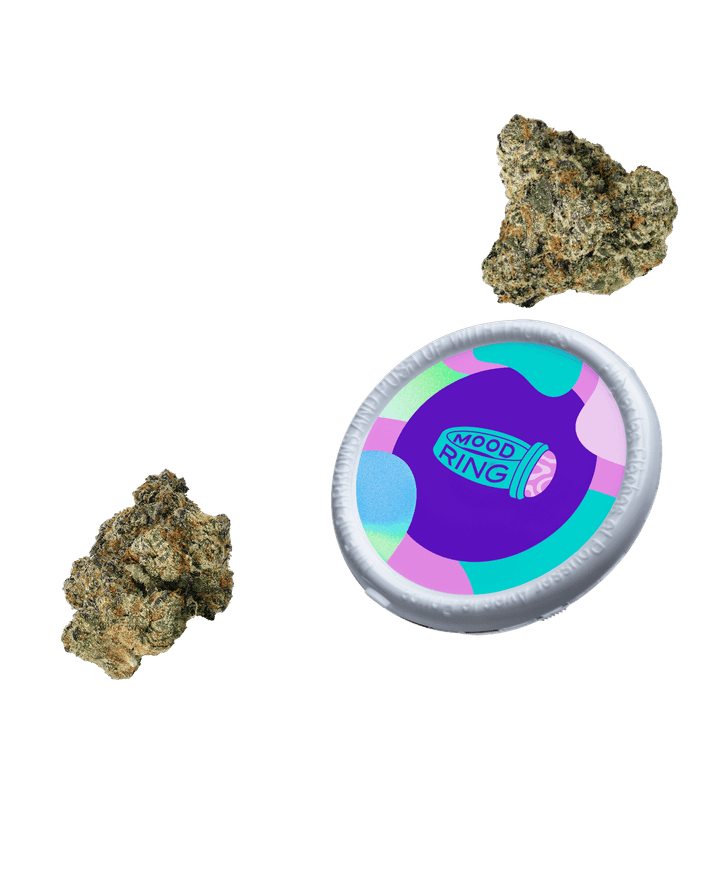 23-29% THC
Florida Citrus Kush
Mood Ring Florida Citrus KushTM is a strong, Indica dominant hybrid. Its dense trichomes covered buds provide a rich creamy taste of spicy citrus topped by a true, but subtle Kush aftertaste. The effect comes on quickly due to the hybrid heritage and after floating on the experience, the Indica influence brings a long-standing euphoric and mellow experience. Grown in small batches, by legacy growers using tried and tested methods to produce only the highest quality flower.
Mood Ring Whole Flower is carefully sourced and curated by our award-winning cannabis sommelier, who knows how to find the good stuff. Drawing upon years of experience growing and phenotyping, he seeks out and brings to you the most unique and highly sought-after cultivars from revered growers across Canada.
To make sure our premium buds stay excellent, we hermetically seal them in a tin with nitrogen. Nitrogen locks in the freshness. It helps keep out enemies like light and oxygen, while preserving the terpene profile. Not to brag or anything, but a third-party study found that our special packaging keeps our flower as fresh as the moment we hand-selected and packaged it.

If you're like us, you care a ton about making Mother Nature happy. You'll be pleased to know our packaging is 100% recyclable, and the nitrogen we use to seal the can is a renewable resource.
Mood Ring Florida Citrus KushTM Whole Flower. Meet your new best buds!

Not currently available in Alberta.
2–3% Total Terpenes
3.5g Format
Product Details
THC
23 — 29% (230 — 290 mg/​g)
Lineage
Chemdawg X South Florida OG Kush X Lemon Thai
Dominant Terpenes
Limonene, Linalool, Myrcene, Caryophyllene, Fenchol
Packaging
Nitrogen Sealed Aluminum Tin
Cultivation Method
Specialty Indoor Facility
Quality
With everyone and their cousin selling cannabis these days, it sure is nice to have somebody you can count on for quality and consistency. At Mood Ring, we put decades of experience to good use to bring you the most responsibly crafted products out there.
Sustainability
We like to keep things simple, natural and as kind to the planet as possible. We aim for minimal packaging.
Accessibility
Cannabis has been misunderstood for too long and appreciated by too few. We're here to make cannabis accessible and easy to understand. Not to mention, enjoyable in exciting new ways. Isn't it time we all got with the times?