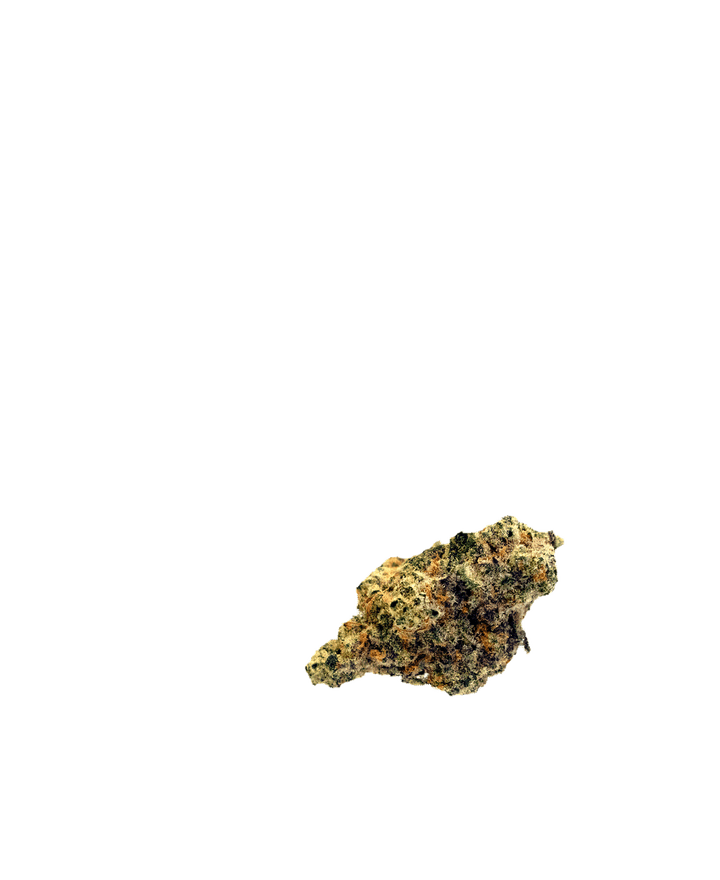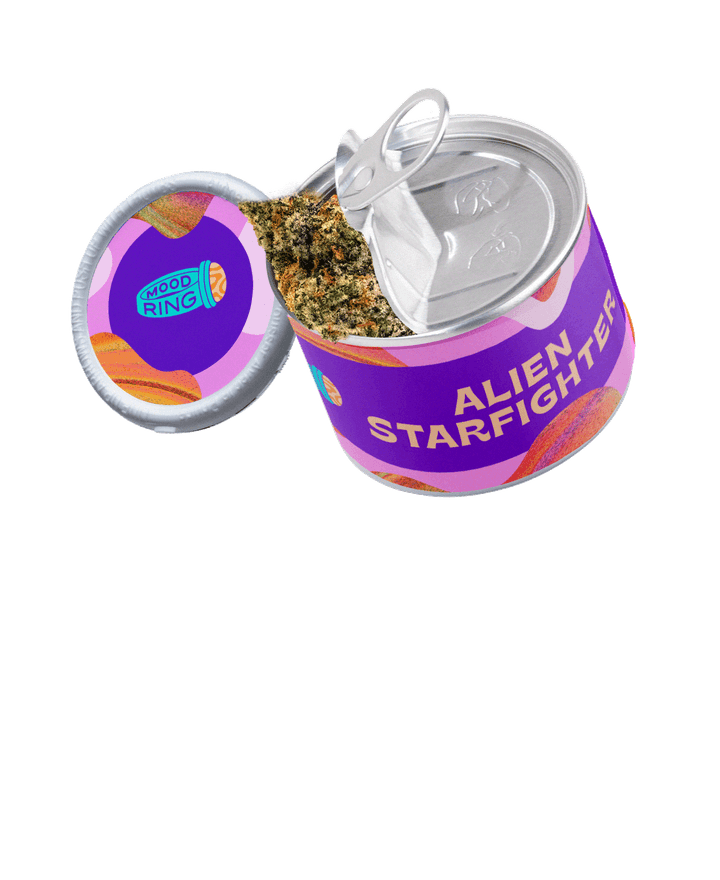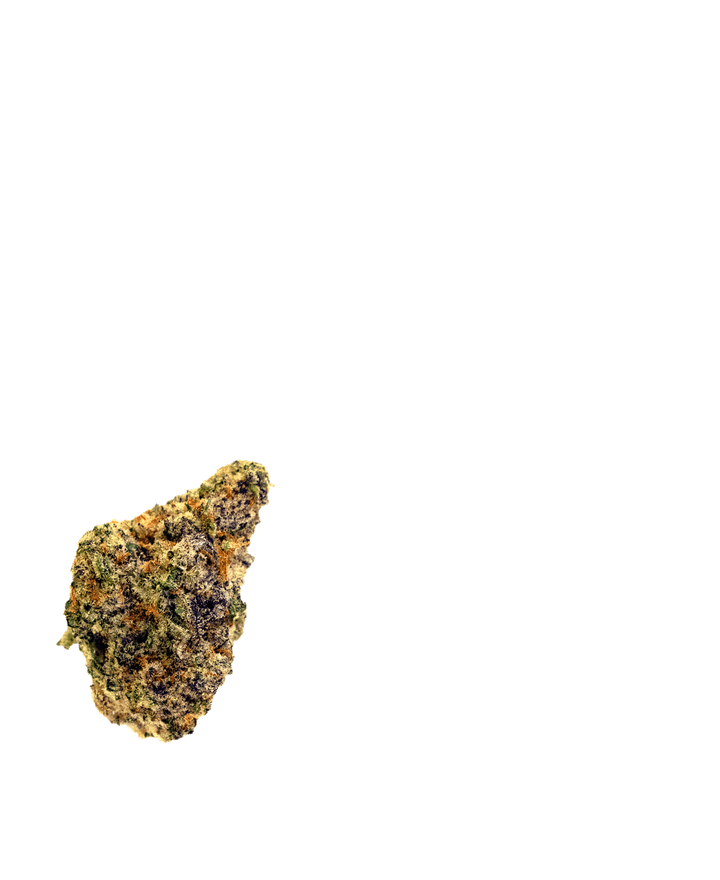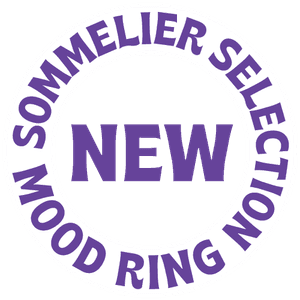 MR SOMMELIER SELECTION
Alien Starfighter
Alien Starfighter flower from Mood Ring shines so brightly, you may think this flower is from another world!
Bred from Alien Cookies x Starfighter the large, highly resinous, sticky buds of this sativa dominant flower will surprise you on every level. This perfectly slow cured flower provides a sweet and creamy lavender aroma profile with subtle lemon notes.
Alien Starfighter produces a clean, white ash as always – a Mood Ring Sommelier Selection standard criteria – and provides a smooth, chill and euphoric cerebral experience.
Alien Starfighter was grown by a team of legacy, craft growers to ensure attention to detail is maintained at every step. Hang dried, hand trimmed, hand selected, hand portioned, hand packaged and sealed with nitrogen to ensure this decadent flower reaches your hands in impeccable condition.
Alien Cookies x Starfighter.
Not currently available in Alberta.
23–29% THC
Available in 3.5 g format
Product Details
Lineage
Alien Cookies x Starfighter
Dominant Terpenes
Limonene, Pinene, Caryophyllene, Linalool, Nerolidol
Packaging
Nitrogen Sealed Aluminum Tin
Cultivation Method
Speciality Indoor Facility
Quality
With everyone and their cousin selling cannabis these days, it sure is nice to have somebody you can count on for quality and consistency. At Mood Ring, we put decades of experience to good use to bring you the most responsibly crafted products out there.
Sustainability
We like to keep things simple, natural and as kind to the planet as possible. We aim for minimal packaging.
Accessibility
Cannabis has been misunderstood for too long and appreciated by too few. We're here to make cannabis accessible and easy to understand. Not to mention, enjoyable in exciting new ways. Isn't it time we all got with the times?